The Victorian Clydesdale Horse Society
clydesdalesvic@gmail.com
Victorian Clydesdale Horse Society
Our Committee
Robert Ronzio
President
Phone: 0408 534 881
Email: robertronzio@bigpond.com
Address: 29 Shaw Drive
Romsey VIC 3434
Robert and his wife Thelma joined in 1986 and have long been involved in showing and breeding Clydesdales. They started Taloumbi Lodge stud at Gisborne South and competed at many agricultural and royal shows in led and harness classes. They have both made a significant contribution to the CCHS over many years with Thelma the merchandise manager and Robert serving on the Vic Branch committee since 1993. He was elected Victorian Branch President in 2011 and Federal CCHS President in 2013. Robert was one of the main instigators of the National Clydesdale and Heavy Horse Festival started in 2008 and is held annually at Werribee.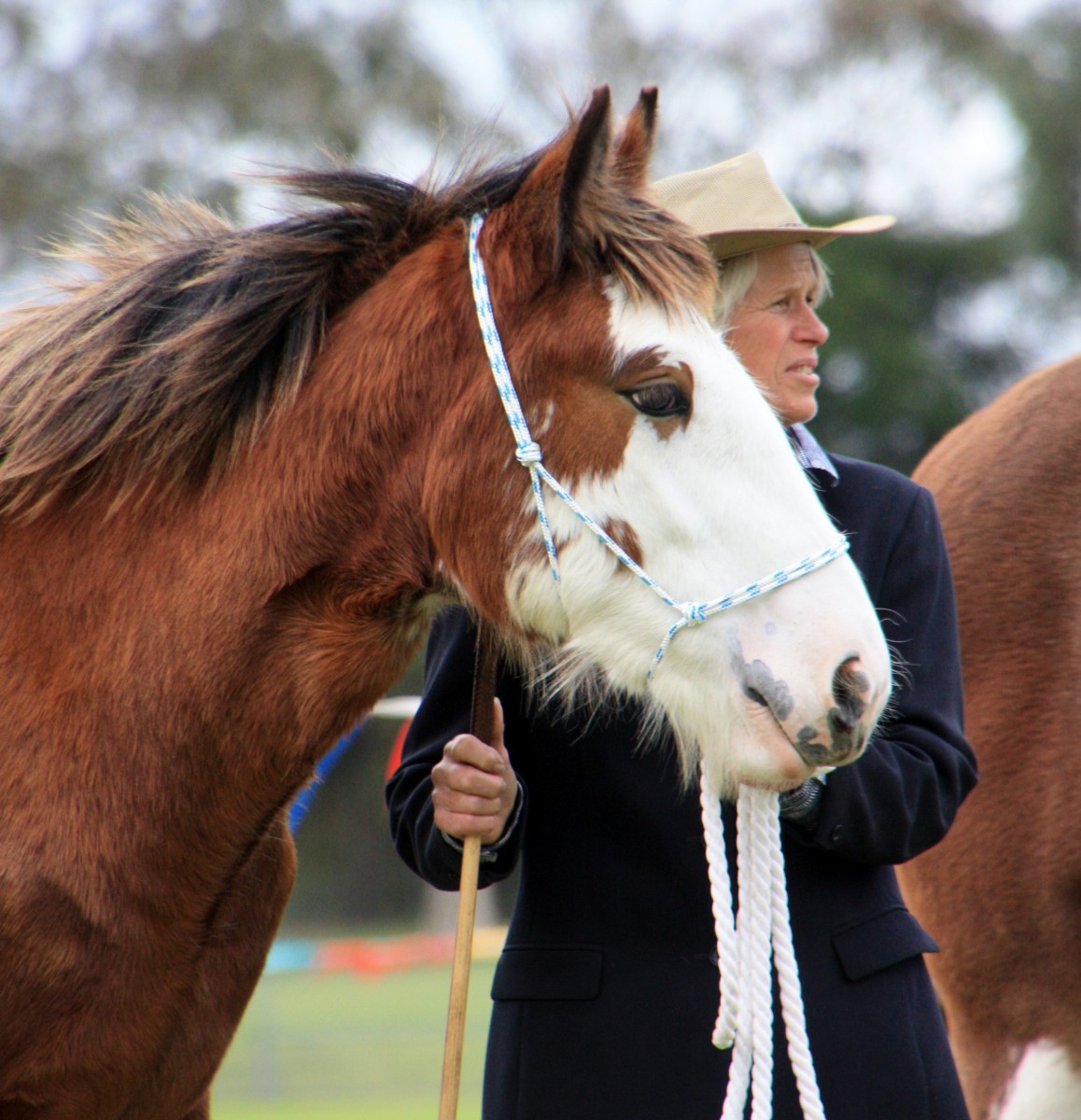 Barbara Ford JP
Vice President
Phone: 0425 111 570
Email: colglennfarm@gmail.com
Address: 625 Holden Rd
Diggers Rest VIC 3427
Barb has been around Clydesdales all her life and has carried on the Haylands stud her father, Hugh Barrie, started with his working horses in 1953. She has shown Clydesdales in led, harness and ridden classes at local and royal shows and produces a few foals each year. Her involvement with the breed extends to being a longstanding committee member of the CCHS Victorian Branch, a federal delegate for the CCHSA, the Clydesdale Yearbook editor and a committee member for the National Clydesdale and Heavy Horse Festival.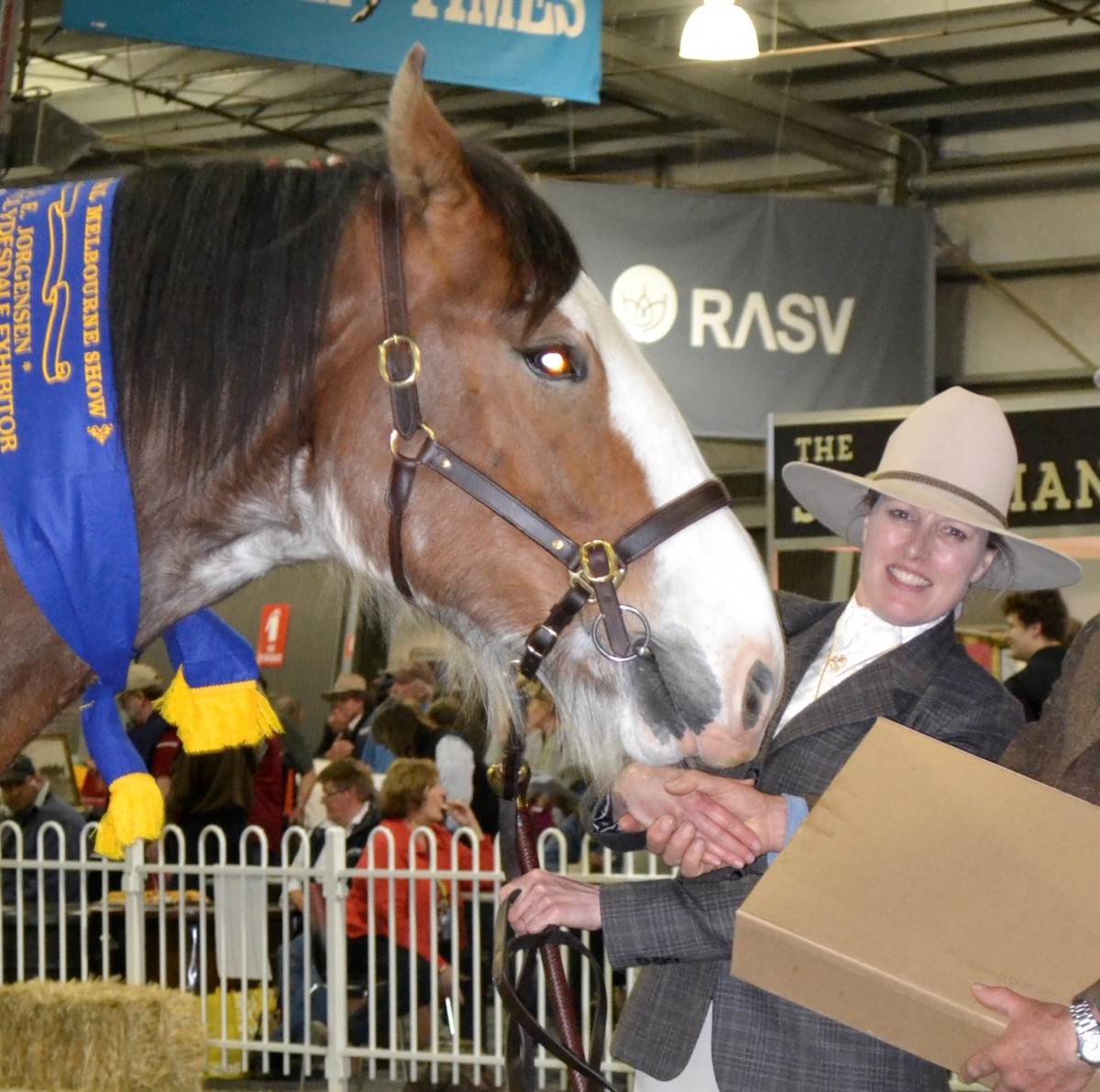 Val Perkins
Vice President
Phone: 0438 599 590
Email: dave.perkins6@bigpond.com
Address: 2 Lawn Crt
Connewarre VIC 3227
Val had been involved with riding horses (showjumping/ hunting/ polocrosse) in early years. Her interest in the Clydesdale horse began in 1994 when she visited Gordon Phillips (Myrtle Park Clydesdales). She fell in love with the breed and brought home her first clydesdale. From then on her interests and love of the heavy horse have been showing in led and harness events at local ag shows and a few royal shows. She became a CCHS Victoria state judge, joined the CCHS Vic Branch committee to provide fresh ideas and member support and is also the secretary of the National Clydesdale & Heavy Horse Festival.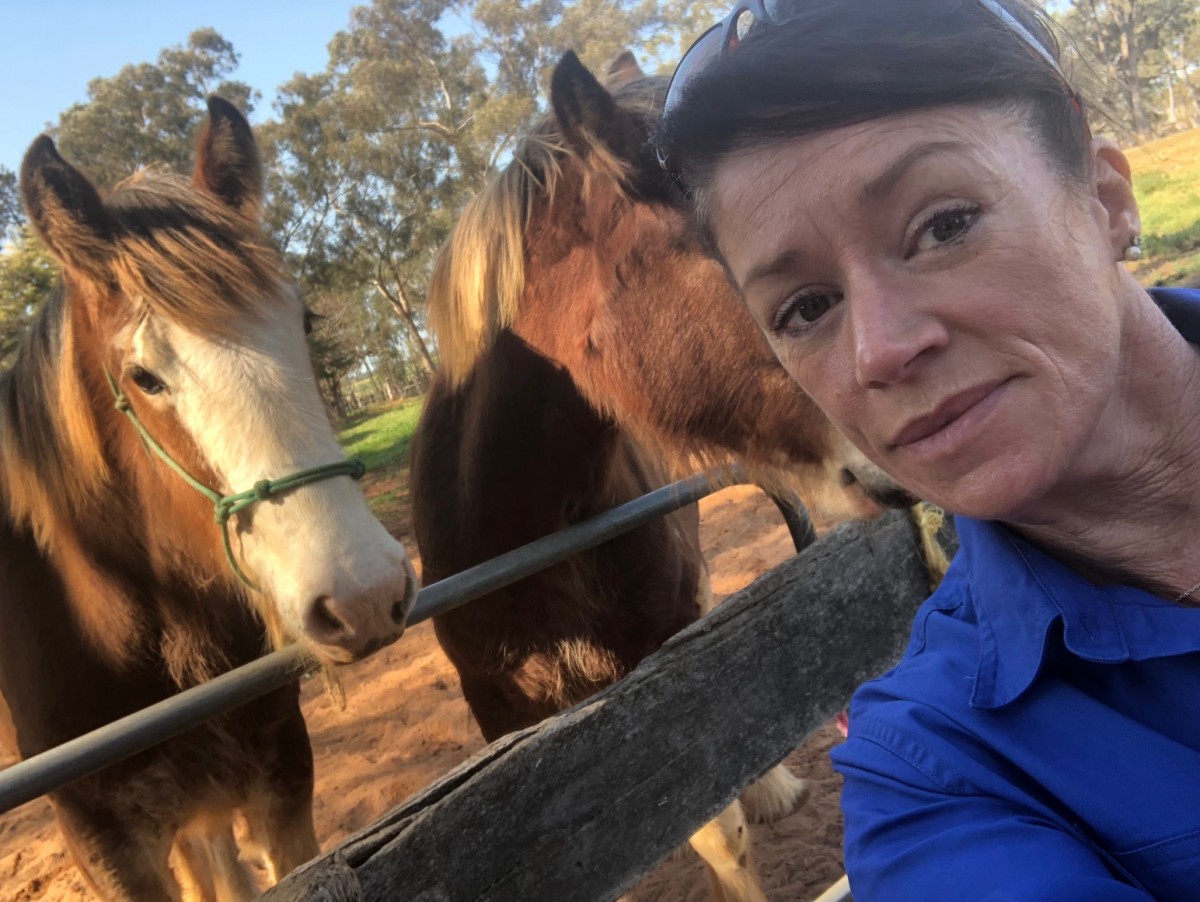 Bev Bell
Secretary
Phone: 0424 513 992
Email: clydesdalesvic@gmail.com
Address: 155 Trewin Rd
Tallygaroopna VIC
Bev has been involved with Clydesdales all her life & is proud of her family's history with Clydesdales, the Narioka Stud & its heritage with Waverley & Hillend Studs, and of the breed in general. Bev's 'day job' is in local government and she spends a lot of her spare time on the Committee for the Congupna Football Netball Club. Bev has held the role of Secretary since 2014 and looks forward to continuing to support the Victorian Branch and its members to promote the Clydesdale horse.
Tony Ronzio CPA, MBA
Treasurer
Phone: 0437 100 599
Email: aronzio@live.com.au
Address:
VIC
Tony has been around Clydesdales for around 35 years, breeding and showing horses with his parents at Taloumbi Lodge Clydesdale Stud. Tony, with his wife Donna, established Carinya Clydesdale Stud 7 years ago.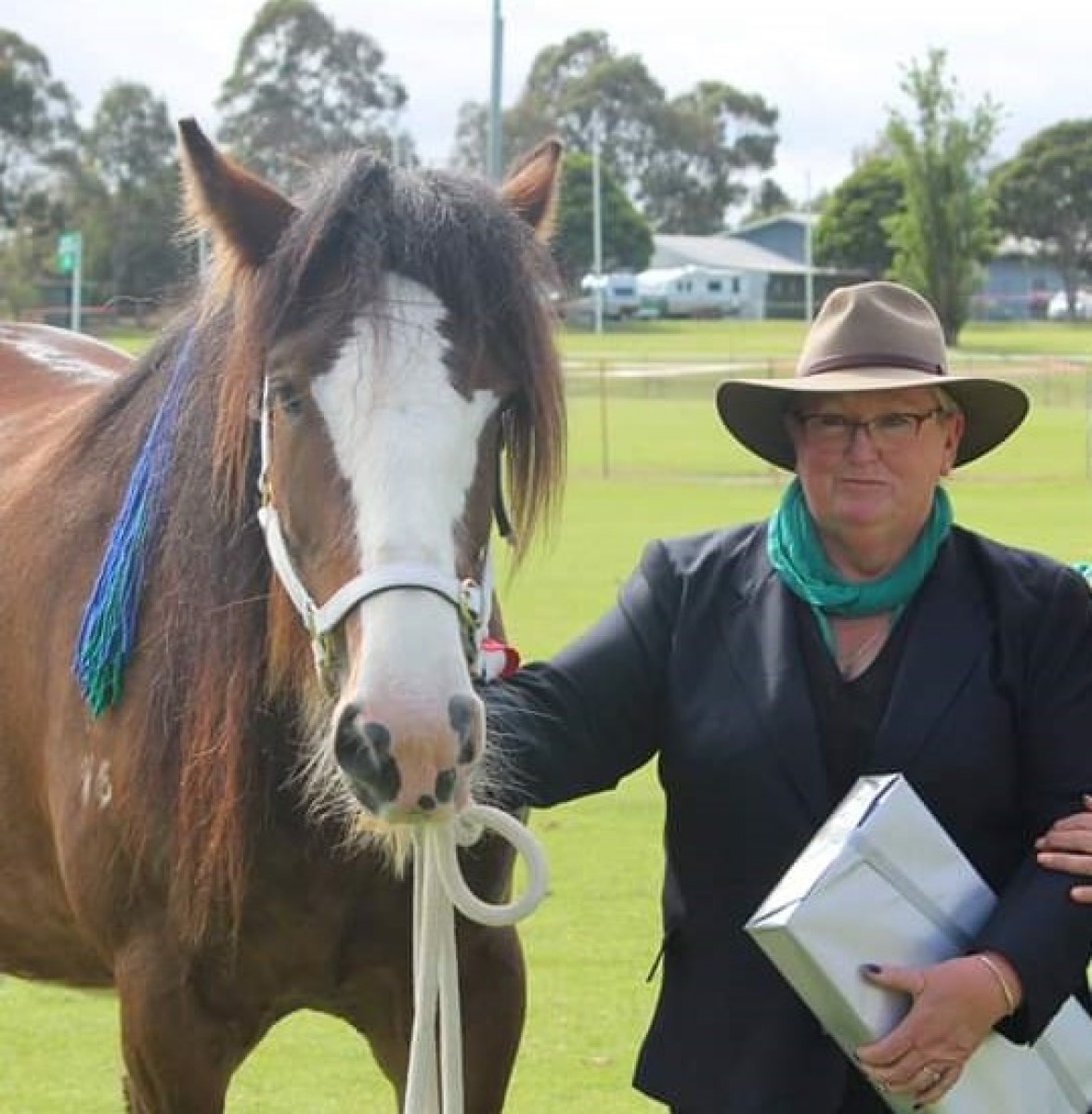 Terri Butler
Committee
Phone: 03 5149 7080
Email: terri.butler@bigpond.com
Address: 950 Longford-Loch Sport Rd
Dutson VIC 3851
Geoff and Terri were introduced to Clydesdales in 2004 and spent the 2004 Show season grooming for Laurie and Nita Smith. They purchased their first geldings in 2005 and have been attending shows and working horse events ever since. They started breeding in 2007, having bred 15 registered foals in 12 years at their property "Terra-Lyn" in Dutson, Gippsland. They have been involved with both halter and harness classes in shows around Victoria with success. Terri became a member of the committee in 2018 and she hopes to make a valuable contribution to the society.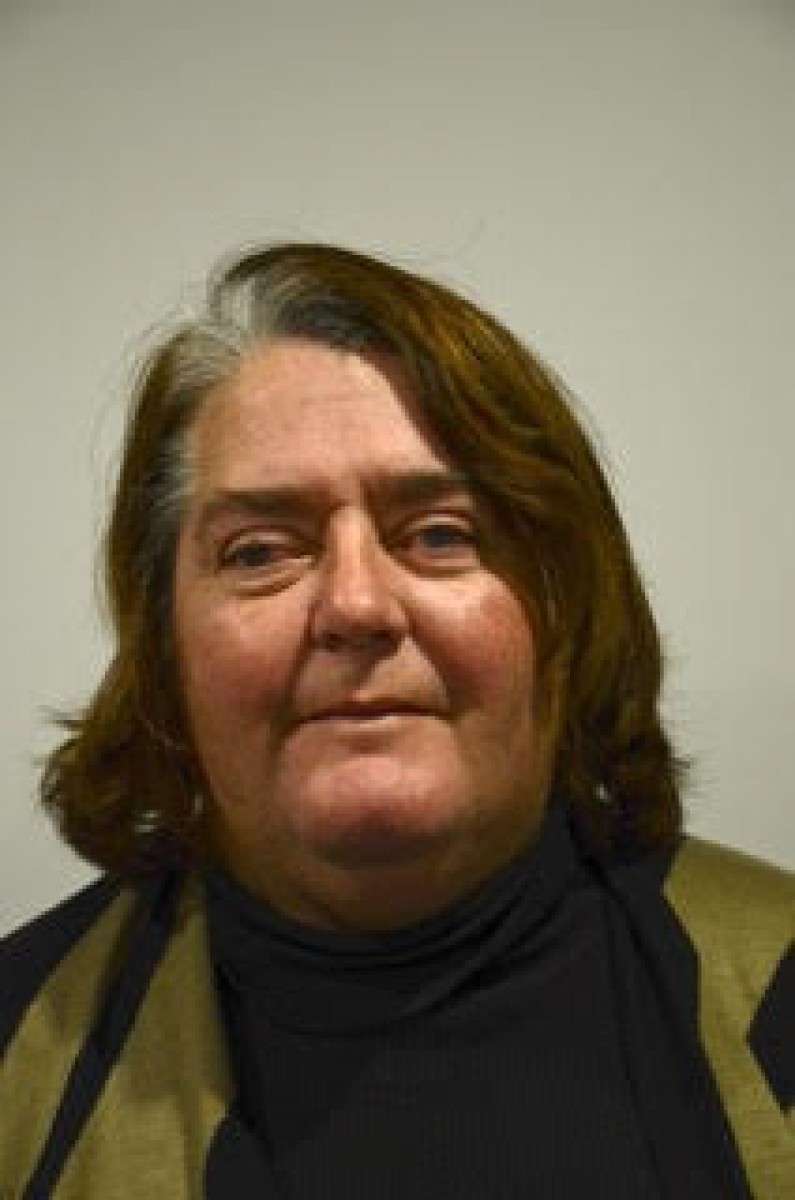 Shirley Filbay-Kerlin
Committee
Phone: 03 5251 3011
Email: shirleykerlin1@gmail.com
Address: 96 Clarendon Rd
Drysdale VIC 3222
Shirley inherited a love for Clydesdales from her parents Sydney and Margaret Filbay and, together with her husband Noel and sister Roz, runs the Ben-Koi stud at Drysdale. She has a long affiliation with the CCHS having been President of the Victorian Branch in past years. They have had a successful showing career in led and harness at agricultural and Royal shows.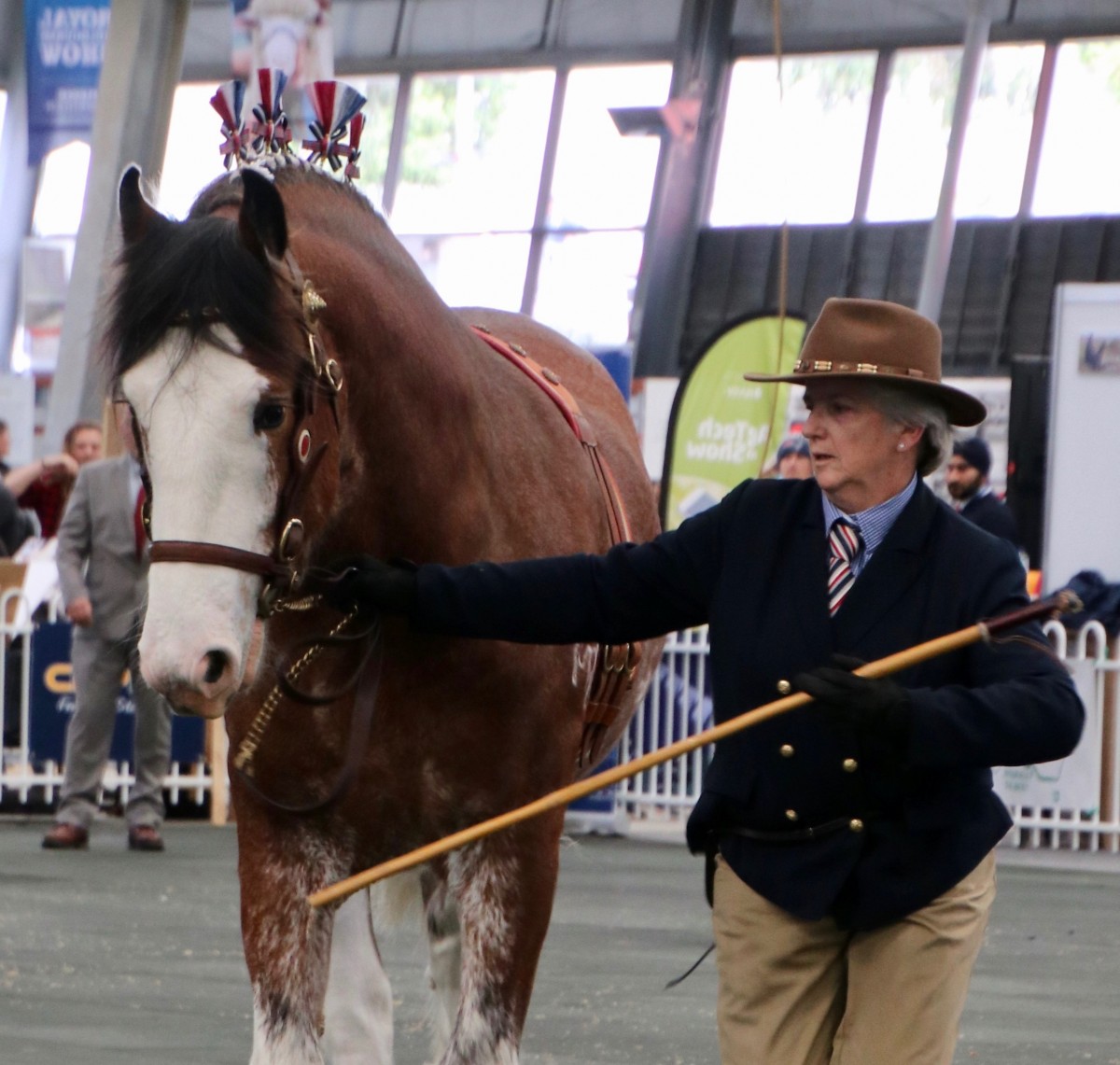 Mathy Hyder
Committee
Phone: 0419 378 028
Email: ronmathy@hotmail.com
Address: 1315 Taloomba Rushworth Rd
Tatura VIC 3616
Mathy and her husband Ron started Moonrise Farm Clydesdales and have bred many foals under this prefix. Mathy joined the committee after editing the Victorian branch newsletter for 5 years. She is an accredited Victorian Branch Clydesdale Judge, having judged various breeds at Royal Melbourne Show and many agricultural shows. She has been a committee member of Red Hill Show for many years and organised the horse programs for a couple of Agricultural Shows.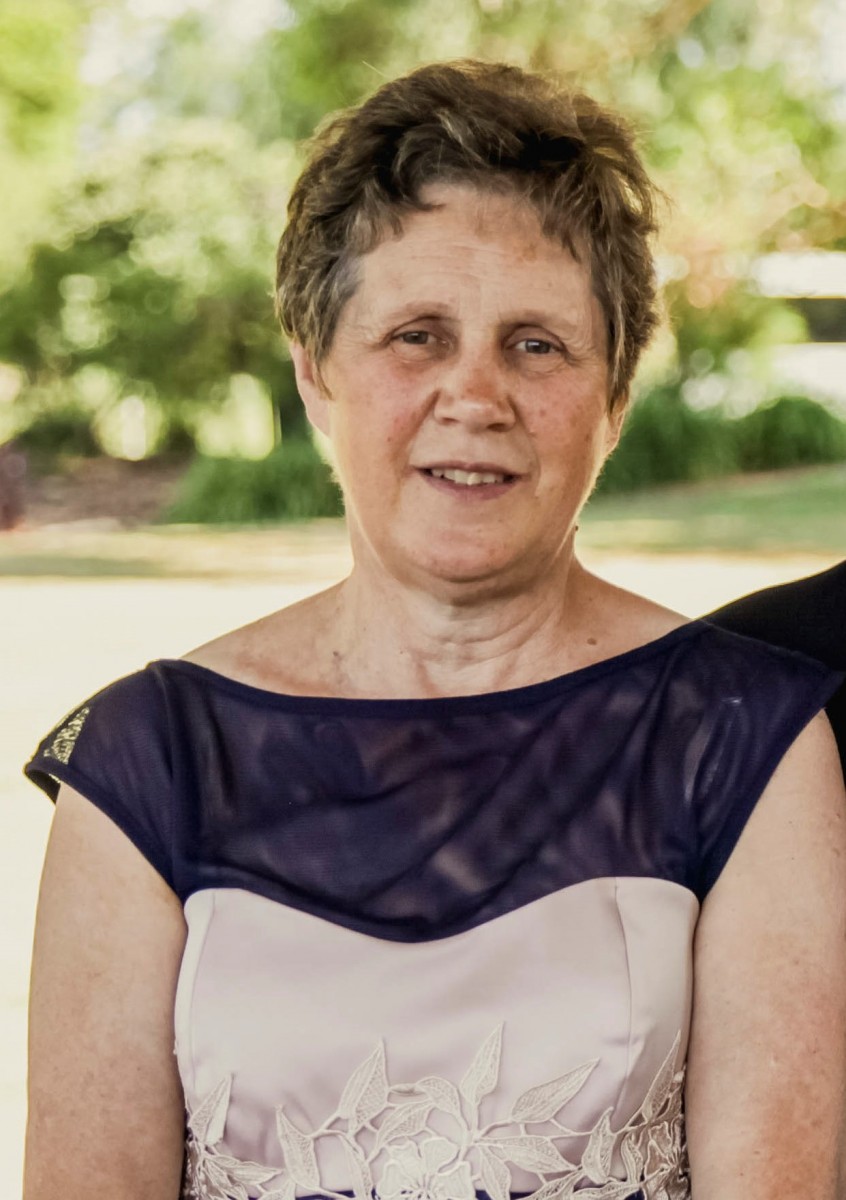 Eileen Jorgensen
Committee
Phone: 03 5385 5002
Email: jorgpet60@gmail.com
Address: PO Box 27
Murtoa VIC 3390
Eileen has known Clydesdales her whole life starting with her parents Wally & Kath Mills (Lislea Grove) on their dairy farm / market garden at Lyndhurst. Her dad worked with these horses prior to leaving school at 13 and continued through till his death. Her favourite memory of parents horses was driving the horse and lorry up the main street of Dandenong and also between the 2 properties at Lyndhurst. On her marriage to Peter, she became a part of the Box Valley stud at Rupanyup West where she continued to help with showing the horses until their 6 children were old enough to help out (Eileen stepped back to allow them the experience to learn how to work and show Clydesdales). She has extensively researched the history of stud prefixes, in particular those that originated in NW Victoria, and have a photographic display that she takes to a number of events throughout the year.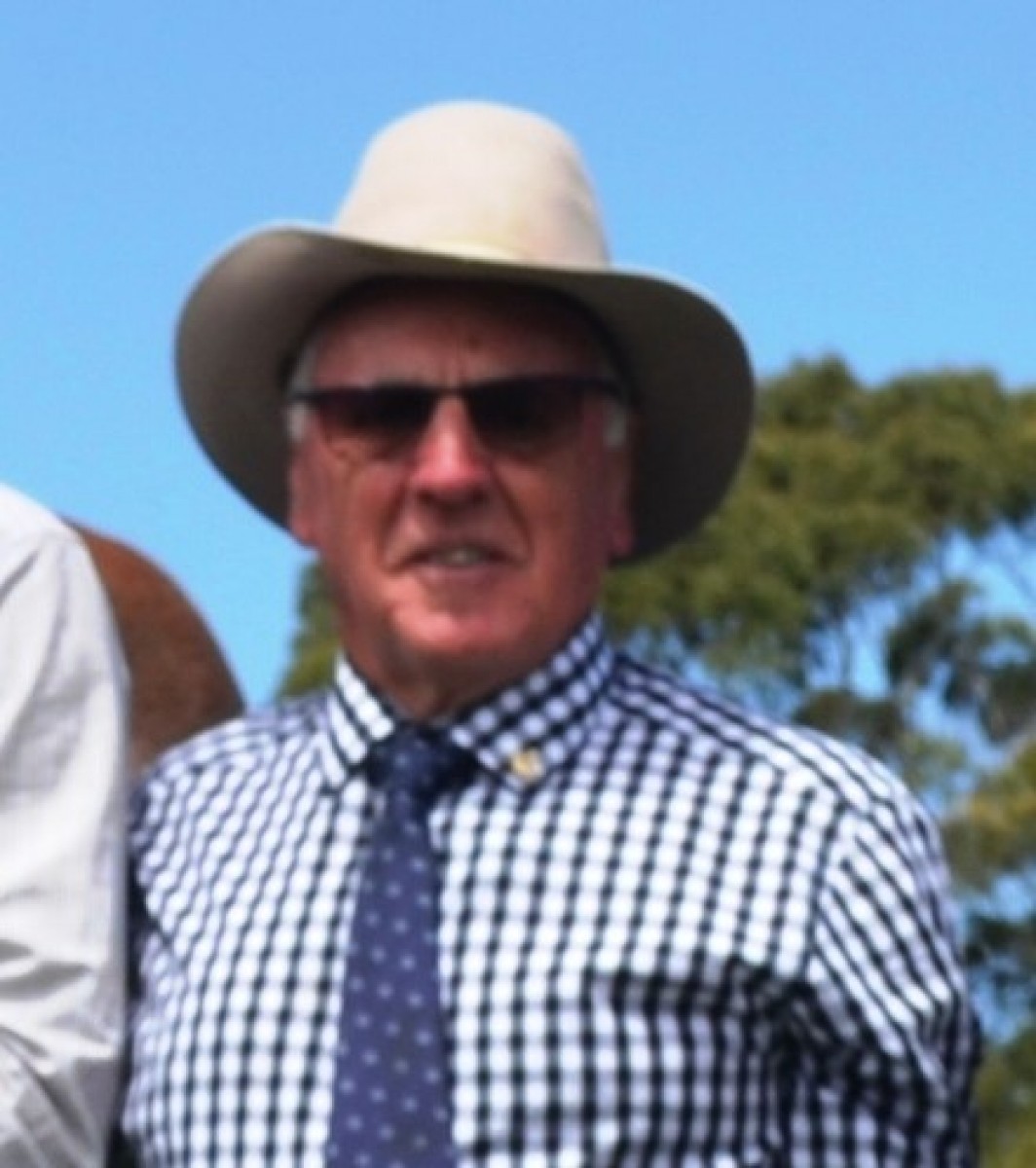 Joe Lawrence
Committee
Phone: 03 51 530 667
Email: jandjll@bigpond.com
Address: 18 Ronwin Court
Granite Rock VIC 3875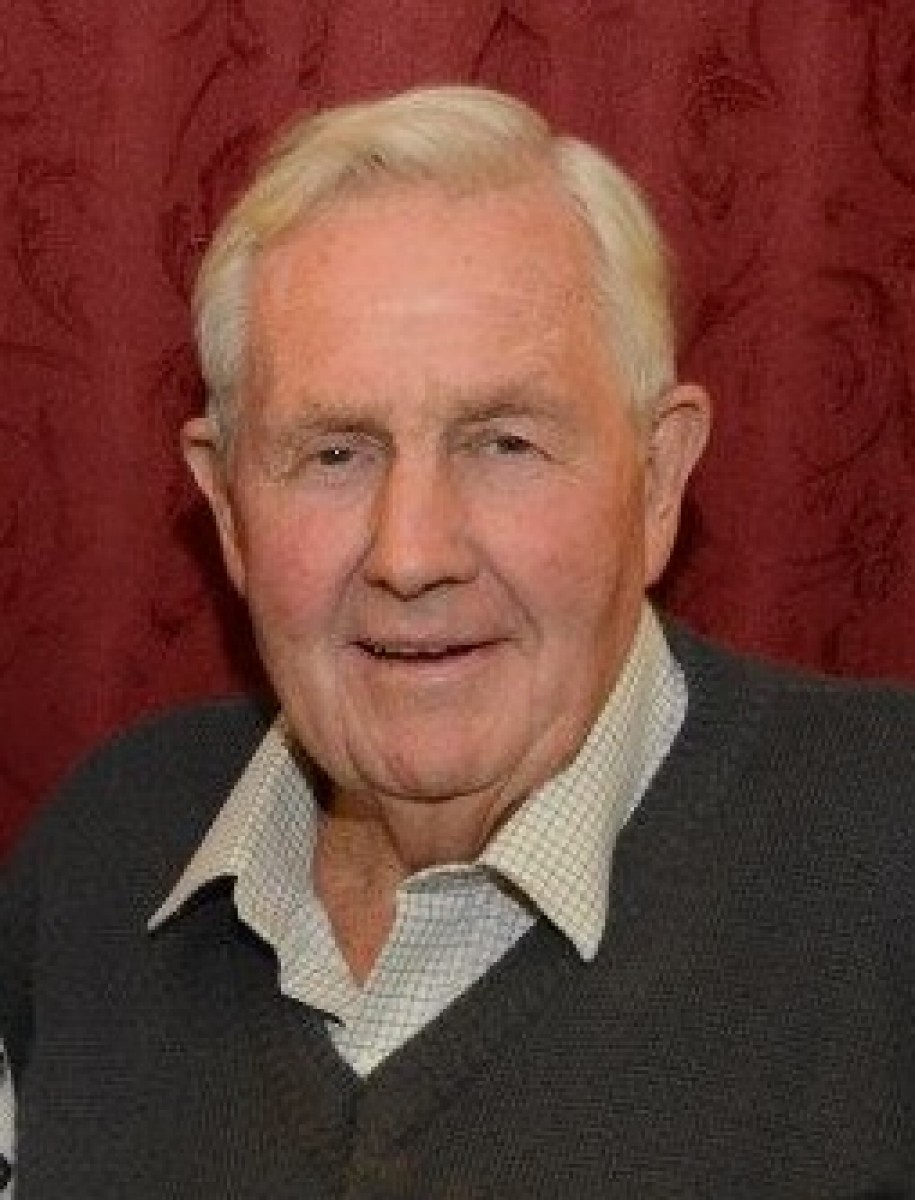 Bill Mahncke
Committee
Phone: 03 5869 1248
Email: mahncke790@activ8.net.au
Address: 790 Hardings Rd
Picola VIC 3639
Bill is one of the longest serving members on the CCHS Victorian Branch. He has an extensive history with Clydesdales, and has been on the State & Federal judges lists for many years. Bill's father started the Waverley Stud in 1951, after which he started his own Narioka Stud with his late wife Phyllis in 1979. Bill has a good eye for a quality Clydesdale horse, and shares his passion for the breed with his children and grandchildren. Bill has travelled overseas to see what other country's Clydesdales have to offer, and is always enthusiastic to share his many years of knowledge of the breed. His most recent show success was winning Grand Champion Clydesdale at the 2018 Royal Melbourne Show with Narioka Sir George.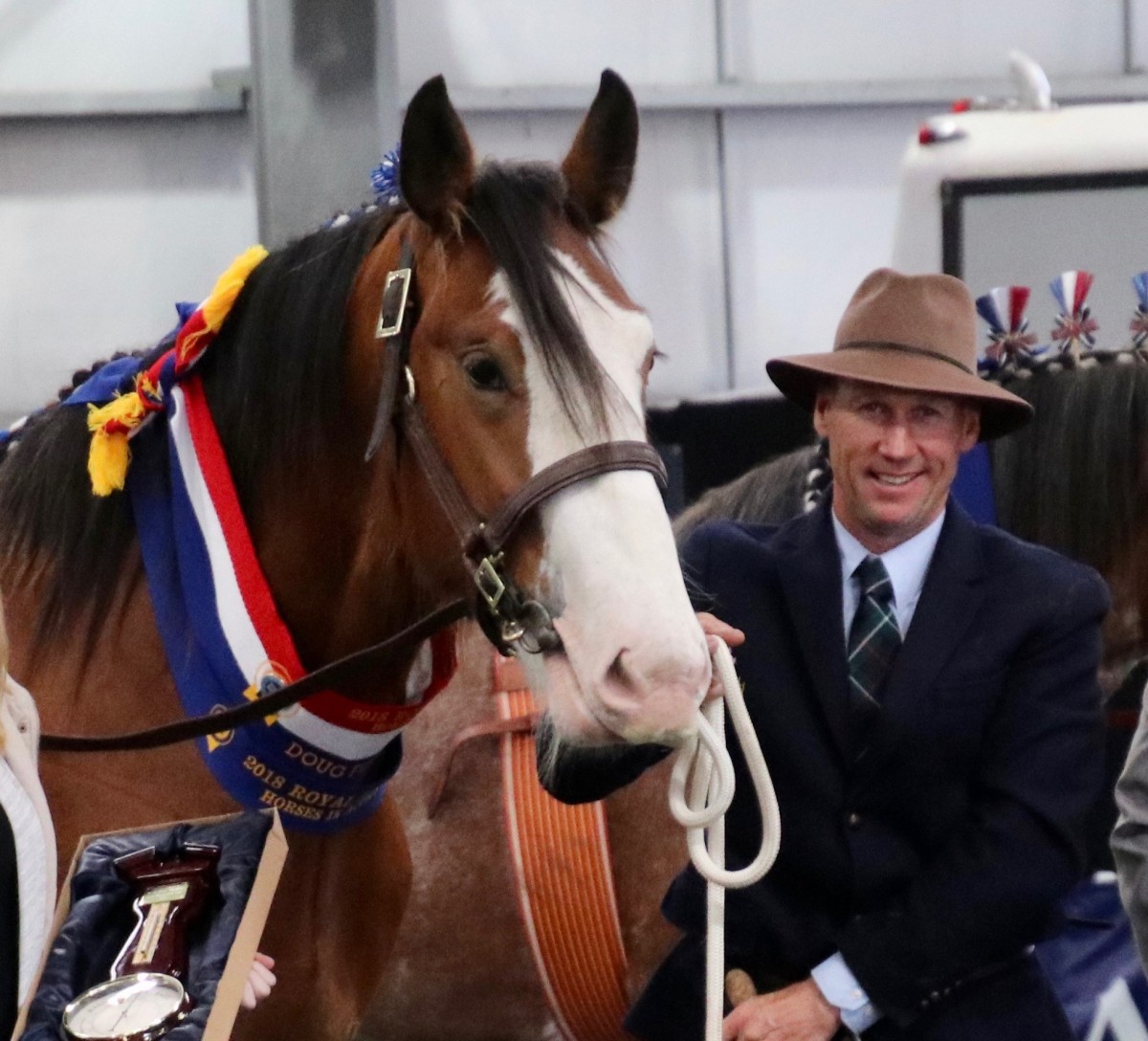 Andrew Marriott
Committee
Phone: 03 5762 6722
Email: tilpa162@bigpond.com
Address: 162 Grimwade Road
BENALLA VIC 3672
I have been actively involved with Clydesdales and the families Aarunga Stud all my life.
Our family has shown both led and harness Clydesdales at royal and country shows since the 1940's.
As a newly appointed committee member to the CCHS Victorian Branch I look forward to working alongside them to promote the breed for future generations.